Bicycle wheels, that is (believe me how WONDERFUL it would be to get a new set of vehicle wheels… I'm so OVER the van.  Unfortunately- or fortunately- it is paid off and I won't be getting anything new for quite some time).
After this past camping trip I decided I need to get a bike.  Porter is independent on his bike, on 2 wheels, and it would be so fun this summer to take the boys on bike rides.  Not to mention we are going to Mackinaw this August and plan to go to the island and I'm sure there are tons of bike trails near the campground.
I'm undecided on a type of bike to get, however.  I used to have a mountain bike… but I really don't care for the "hunched over" feeling of riding a mountain bike or 10 speed.  I have been eyeing the vintage-look "cruisers" and kind of feel like I should go that route… some have gears so that would combine both styles of bikes.  Although I did find a "comfort bike" that is similar to a mountain bike but not as "hunched".  Hmm.   Any opinions?   I am looking at low end bikes…. Huffy, Schwinn etc… I doubt I'll spend a ton of time on the bike and I am not about to spend a lot of money on one.  My last bike was a Murray or something like that and I had it for a good 10+ years (and then stupidly sold it in a garage sale about 4 years ago for $10!).
There is this one for $89:


This one is $119


This one is $145

Although I kind of like the style of men's bikes better….
I like this "vintage-y" looking bike for $159

$145: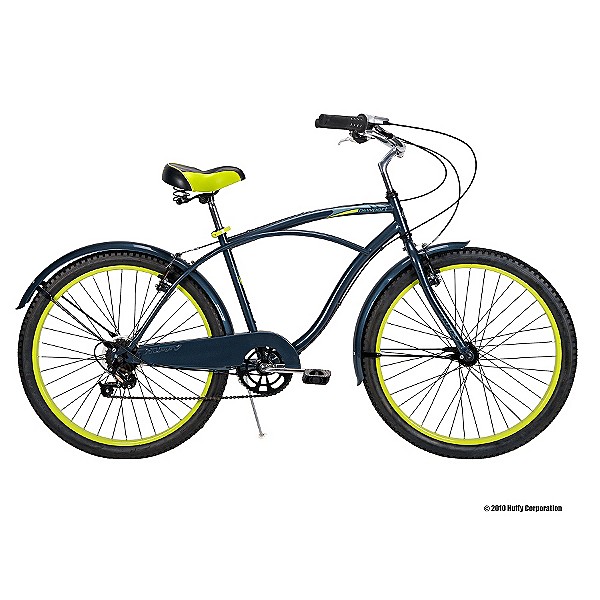 Or maybe red:

Gah.  I don't know.   Hmm……